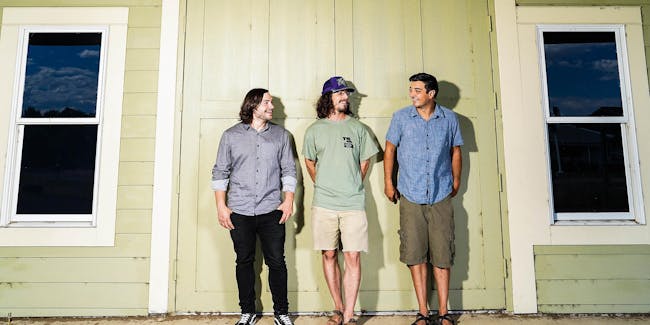 Roxian Live & Grey Area Productions present
Cycles w/ Shaq Nicholson
Shaq Nicholson
Thunderbird Music Hall
Pittsburgh
,
PA
This event is 21+ unless accompanied by a parent or legal guardian
Roxian Live and Grey Area Productions present
Cycles
With Shaq Nicholson
At Thunderbird Music Hall
Wednesday, November 27th, 2019
7pm Doors, 8pm Music
4053 Butler Street, Pittsburgh, PA 15201
Purchase your tickets to Cycles & Shaq Nicholson on 10/4 @ 12pm!
Cycles epitomize the power-trio format with ripping guitar, fat bass grooves played out through furious slapping, and viciously dynamic drum beats flowing over intricate tempo changes. Each member wields a unique take on their instrument that when played together, forms a truly fresh and cohesive sound. Patrick Harvey commands the guitar with speed and precision reminiscent of Jimmy Herring while using his loop pedal virtually as its own instrument, a skill unique only to him. At the heart of the band lies Tucker McClung's dominant slap-bass chops that captivates audiences and pumps the musical blood through the band. The recent addition of drummer, Collin O'Brien has brought new fire and life into band. With swift chops, fierce fills and decisive tempo, Collin has only further intensified the already explosive sound that is Cycles.
The current incarnation of the ever-developing sound of Cycles reveals itself today as a speeding freight train of sound and rhythm. Screaming peaks and balanced grooves find their way out of the chaos of a jam while samples ripped from the likes of Madonna, Lil Nas X and many more ring out and grab the unsuspecting audience by surprise, adding to the multicolored blend of sound filling a room and often standing out as comedic elements of the show. Drawing influence from artists such as Rage Against the Machine, J. Dilla, Primus, Weather Report, and many more, Cycles fuse an eclectic blend of genres to produce an original sound that has become harder and harder to find. Although only a few years old, Cycles have over 250 shows under their belt with tours extending across the entire U.S. A heavy touring schedule keeps them on their toes while providing the inspiration to continue to write and always strive to play better. Look out for their name soon on a festival schedule in your hands or a club marquee playing with your favorite bands.
Purchase your tickets to Cycles & Shaq Nicholson on 10/4 @ 12pm!
On April 20th, 2016, Shaq Nicholson played their first gig as a band at Howler's for a Bernie Sanders fundraiser, and they haven't looked back since. The group of five is led by guitarist, Steven Lipe, and features the varied talents of Anthony Gima (rhythm guitar), John Neckerman (bass), Brian Taylor (drums), and SJ Kirkland (vocals). It's never easy to pin down the sound of a new band, but as they explore their identity, they navigate psychedelic grooves, soul and funk influences, blues rock, and a bit of "let's not take ourselves too seriously".
Shaq Nicholson has opened for prominent jam acts, Lettuce, Main Squeeze, and Sinkane. Influenced by Pink Floyd, Bill Withers, Amy Winehouse, Erykah Badu, and many more, their sound is all-encompassing and ready to bring you out of your head and onto the dance floor. The band released their their debut album, "Shaqueducts", a true labor of love, earlier this year. It can be heard on Spotify and other major streaming platforms!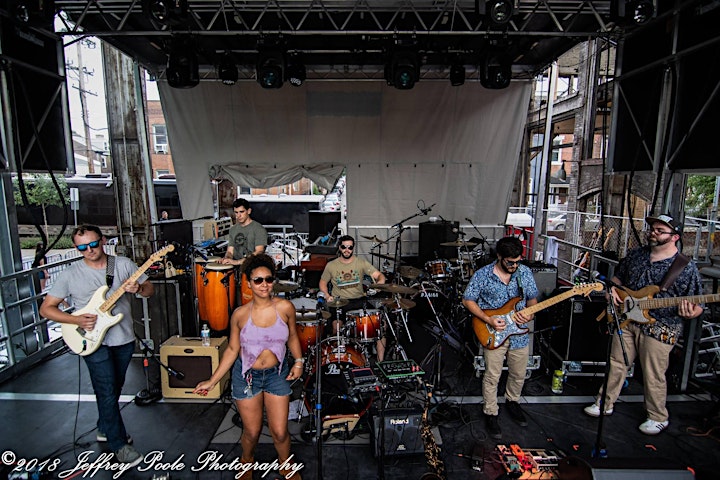 Venue Information:
Thunderbird Music Hall
4053 Butler St
Pittsburgh, PA, 15201