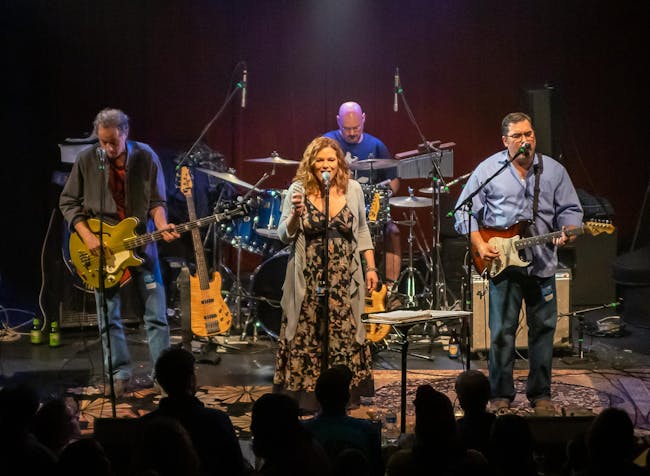 Roxian Live & Grey Area Productions
theCAUSE
Thunderbird Café & Music Hall
Pittsburgh
,
PA
This event is 21+ unless accompanied by parent or legal guardian
Roxian Live & Grey Area Productions presents
theCAUSE at Thunderbird Café & Music Hall
Saturday, June 1st, 2019 | 7PM Doors, 8PM Music
4053 Butler St., Pittsburgh, PA 15201
Purchase your tickets to theCAUSE today!
theCAUSE is a band consisting of 4 Pittsburgh musicians who have all been around the proverbial block. Playing tunes from Grateful Dead, Phish, The Beatles, Bob Dylan and MORE, including some very tasty originals, theCAUSE packs a punch while still paying close attention to the delicate touch. The players are Eric "Pappy" Weingrad on guitar and vocals (Double Dose, Pappy's Blues Junction), David Tauberg on bass and vocals (Powers Run Band, Hard to Handle, Cherylann Hawk), Mike South on drums (Left for Dead, Sticky, Russ Lauf Band) and, joining us in 2008, Pittsburgh blues veteran Jill Paone Simmons brings a whole new dimension to theCAUSE on vocals and continues to rock with us today.
theCAUSE also has had the pleasure in 2012 and 2014 of having guitarist Steve Kimock join us on stage and in 2013, 2015 ,2016 ,2017 and 2018 Jeff Mattson of Dark Star Orchestra spent an evening jamming with theCAUSE! Lisa Ann Mackey from Dark Star Orchestra sang with us in 2017 and 2018.
We are beginning the practice of performing an annual show where we pick a Grateful Dead concert from 1965-1995 and attempt to recreate the entire setlist. This has, of course been done by countless Grateful Dead cover bands, and we figured once a year would be just fine for us. These shows will be announced about a week or two before the performance and, in true fashion, the show's original date will not be announced until we finish playing it (or someone guesses correctly while we're playing!)
Also, you will see theCAUSE appear as REUBEN'S PAINTED MANDOLIN once or twice a year. When we announce a show under this monicker, prepare yourself for a full evening of material from the JERRY GARCIA BAND repertoire. It's always a great time.
Purchase your tickets to theCAUSE today!
Venue Information:
Thunderbird Café & Music Hall
4053 Butler St
Pittsburgh, PA, 15201